The Azores June 2024
C-Life invite you to this unique itinerary. The Azores emerge majestically from the Atlantic Ocean between Lisbon and New York, and are characterised by lush, green volcanic cliffs and picturesque Mediterranean style buildings. Many varieties of Whales, Dolphins, Blue Sharks, Manta Rays and Turtles are spotted. Minimum recommended diver qualification is PADI Advanced Open Water Diver or equivalent with 30 logged dives. Enriched Air Diver certification is an advantage to obtain nitrox.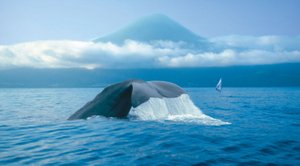 With spectacular volcanic landscapes and an unspoilt underwater paradise, the Azores offers divers the opportunity to dive with whales, dolphins, and a variety of colourful marine life. If you enjoy diving in deep blue seas with big fish, the Azores is the ultimate diving spot for you!
A diving paradise, the Azores offers the best diving in Europe and hardly anyone knows it exists!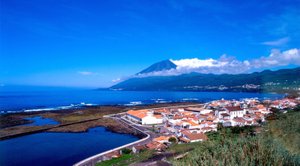 Divers can choose from a combination of offshore sites, interesting rock formations and plentiful marine life throughout the year – most notably from June to October as the warm currents of the gulf stream introduce more marine life. Divers are almost guaranteed sightings of manta rays, blue sharks and occasionally hammerheads and whale sharks. It is the variety of marine life in the Azores that makes this diving destination a world-class one.
Beaked whales, sperm whales, fin whales, humpbacks, false killer whales, spotted, bottlenose and Risso's dolphins, turtles and more are spotted from the surface May to October.
About The Azores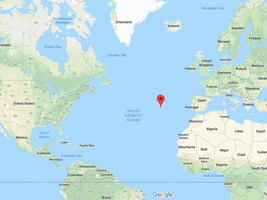 The Archipelago of the Azores is formed by nine volcanic islands situated in the Atlantic Ocean approximately 1500km from the European coast and 3900km of the coast of North America. The archipelago is divided into three different groups: eastern – Santa Maria and São Miguel, central – Terceira, Pico, Graciosa, São Jorge, Faial; West – Flores and Corvo. In its whole, the archipelago comprises an area of 2.323 sq. Km, with São Miguel being the biggest island (745 sq. Km) and Corvo the smallest (only 17 sq. Km). The Archipelago of the Azores enjoys a privileged climate which is temperate maritime and softened by the gentle influence of the Gulf Stream. There is a little temperature variation with an average of 13ºC (55ºF) in winter and 23ºC (73ºF) in the summer. The water temperature also varies little, oscillating between 17ºC and 24ºC (63ºF and 75ºF).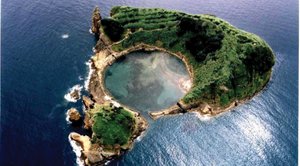 The Dive Centre is located in the south coast of São Miguel island in the Marina of Vila Franca do Campo, Store 6. Vila Franca do Campo is 25 km, 15 minutes by car from Ponta Delgada and 20 km from Furnas and 10mins to the Hotel. Vila Franca do Campo, the first capital in the 16th century, and its islet are a place where you must stop. The islet of Vila Franca, is a natural maritime reserve and it's a mandatory visit for all the scuba divers and snorkelers. Is also in Vila Franca do Campo that you can find some of the best beaches of São Miguel Island, such as those at Água d'Alto, Corpo Santo, Vinha da Areia and Amora.
Thinking about your comfort all RIB boats are equipped with a ladder to help you climb aboard comfortably.
At the end of your dive, you will find a cable in the water to clip into your BCD, pass your weight belt to our skipper, take your BCD off and leave it on the water. The Azores Sub Staff will put it on board mean while you'll comfortably came onboard by the stairs.
"Your comfort and safety are our # 1 concern!"
The facilities are just about 40 meters from the boats. For your comfort the Dive Centre provides flatbed trolleys to take the cylinders to the boat and from the boat to the dive centre.
"Our divers don't carry their cylinders!"
Dates
8th - 22nd June 2024
Included
Flights from Gatwick (4hrs)
Transfers - TBC
7-night or 14-night Accommodation on a Bed & Breakfast Basis
12L Air Tanks
Guide
Boat
weights
Not Included
Gratuities
12L Nitrox
15L Air or Nitrox
Diving Packs in São Miguel
Purchase a pack for five or ten diving trips for certified divers to the best dive sites on the south coast of the island of São Miguel!
Briefings, a washing and drying station, plus equipment storage are at your disposal for greater convenience. Rental equipment is available.
From October to June, there are daily departures at 9am. and 2pm. From July to September, there are daily single dive trips at 2.30 pm.
Hotel Pestana Bahia Praha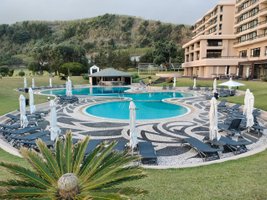 Pestana Bahia Praia is a 4-star hotel located on the Azores Archipelago, on São Miguel Island, with direct access to the Baia de Água d'Alto Beach and with fantastic views of the Atlantic Ocean. São Miguel Island is the largest of the archipelago and has strong links with the sea and nature.

Throughout your entire stay, you will be able to enjoyan external fresh-water swimming pool, two restaurants and a bar. In your free time, play a game of tennis on one of the two courts, play in the game room or stroll through the expansive garden which features a chapel from the 17thcentury.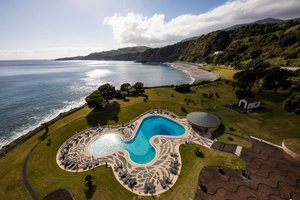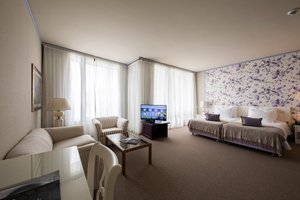 Rooms
The suites include a living area and balcony with panoramic views of the sea. The rooms are spacious, were recently remodelled, feature modern furniture and each is equipped with a flatscreen TV and Wi-Fi

Restaurants and Services
You can park your vehicle for free in the private car park. In the game room we offer a pool table as well as table tennis, but, if you prefer something more adventurous there are numerous leisure activities very close by, such as golf, hiking and cycling. Ask for assistance at our 24-hour reception.

Both restaurants serve international cuisine as well as traditional dishes from the Azores. This is the ideal place for tasting the flavours of the Azores. At night, relax at the bar with live music and entertainment. The Pestana Bahia Praia is 10 minutes by car from the city of Vila Franca do Campo and 20 km from Ponta Delgada Airport.